If you are dealing with wildfire smoke where you live, it can really make even existing in your home difficult.
While a commercial air purifier with a smoke filter is custom designed to deal with this, not everyone has that option.
The thick, gross smoke from wildfires (or even chemical fires) is terrible for humans to breathe.
While staying inside with the windows and doors closed definitely helps protect you from the damaging effects of smoke in the air, having an air filter helps even more!
When the
AQI
here crept above 300 and out of the "unhealthy" and into the straight-up "hazardous", there was a huge run on
air purifiers
where I lived last wildfire season.
(Check out the graphic below for more info on AQI and what it means)
Home depot has air purifiers
starting around $70 but they get up above $150-$200 for models powerful enough to clean large rooms or even most of the air in an apartment.
My own air purifier I already own (which is no longer made) originally cost around $120 but a filter that is fine enough to filter out smoke is $80! Yikes!
Do DIY homemade air filters really work?
Realizing that people needed an easy, affordable way to filter the smoke and particles out of the air, agencies like the
Puget Sound Clean Air Agency
started letting people know about how to make their own DIY air purifiers at home with a box fan.
This method is easy, inexpensive and it really works!
Using a DIY box fan air purifier like I am about to show you how to make significantly drops the number of black carbon particles in the air - as you can see in the chart above from
Puget Sound Clean Air
.
Will a DIY air filter work for allergens?
The great thing about this DIY air filtering hack is that it should also work for you during allergy season!
Black carbon (smoke) particles are smaller than allergens and as long as you are using a filter designed to pull these out of the air, you should be able to use this same box fan air filter project to help get some allergy relief as well.
Easy DIY Air Filter / Air Purifier Directions

DIY Air Filter Supplies:
Some of the links below may be affiliate links where a purchase made after clicking will support this website without costing you extra!
Ruler or tape measure to measure your fan
Air filter (same size as your fan or larger)
String or tape
How to pick a filter for a DIY air purifier
The filter you choose to make your homemade air purifier must meet two criteria:
It must be as large as or larger than the length and width of your fan


It must be labeled as being able to filter the things you are most concerned about from the air (smoke and allergens in this case)
Clean air authorities recommend a MERV 13 or FPR 10 filter.
bla bla bla. What does that mean?
If you aren't shopping online and easily able to search specifically for a
MERV13 filter
, the easier thing to do is pick up a filter that says on it that it can filter what you are wanting to get out of your air.
In this case, it's smoke. But if you are looking to filter viruses or allergens, look for one that can do that. It will say on the label as pictured above.
PRO TIP: If you can't find a filter that is the exact size as your fan, that's ok! For a 20 x 20 fan, we used a 20 x 25 air filter since the 20 x 20 filters were sold out. As long as the filter is the same size or larger than your fan, it will still work!
DIY Box Fan Air Filter Directions:
Even if you are not a DIY pro, that is ok. This homemade air filter is
SO DARN EASY to make that it feels silly even typing up directions.
Step 1: Get a box fan.
Box fans are great because they can stand up on their own and be moved around to where you need them.
Step 2: Unwrap your filter
It won't do you any good wrapped in plastic. Make sure your filter is the same size
or larger than your fan.
Step 3: Attach the filter to your fan
Attach the filter on the INPUT side of the fan
that's the opposite side from where you feel it blowing air.
The non-blowing side if you will.
Make sure that the arrow is POINTING TO the fan.
The filter is designed to filter most efficiently this way.
You can tie it with a piece of string like you see here or use clamps or tape.
Step 4: Put the fan in the room you use the most
If you have a large home or have a large family spread out throughout the house, you may want to make multiple filters.
These filter fans really work - but only for a limited amount of air space.
For best results, place fans in different rooms throughout your home.
EXTRA: If your home already smelled smokey before setting up your air purifier, you might enjoy putting a few drops of a high quality essential oil on a cotton ball and pinning it to the output side of your fan.
If you found this helpful, please save it on Pinterest and share it on social media to tell your friends!
PRINTABLE DIY AIR FILTER DIRECTIONS
DIY Box Fan Air Filter
Yield:
1
Estimated cost: $30
prep time: 2 M
perform time:
total time: 2 M
Filter smoke or allergens out of the air in your home with an easy homemade air filter that will help filter out wildfire smoke and allergens for a fraction of the cost of an expensive ait filter.
materials:
Box Fan
Ruler or tape measure
tools:
Air filter (same size as your fan or larger)
String or tape
steps:
Get a box fan and measure it so you can be sure to get an air filter that is the same size or larger than the box fan.
Unwrap your filter -- It won't do you any good wrapped in plastic.
Attach the filter on the INPUT side of the fan with tape, string or a bungee cord. It should attach to the side that's the opposite side from where you feel it blowing air. Make sure that the arrow is POINTING TO the fan.
Recommended Products:
Box Fan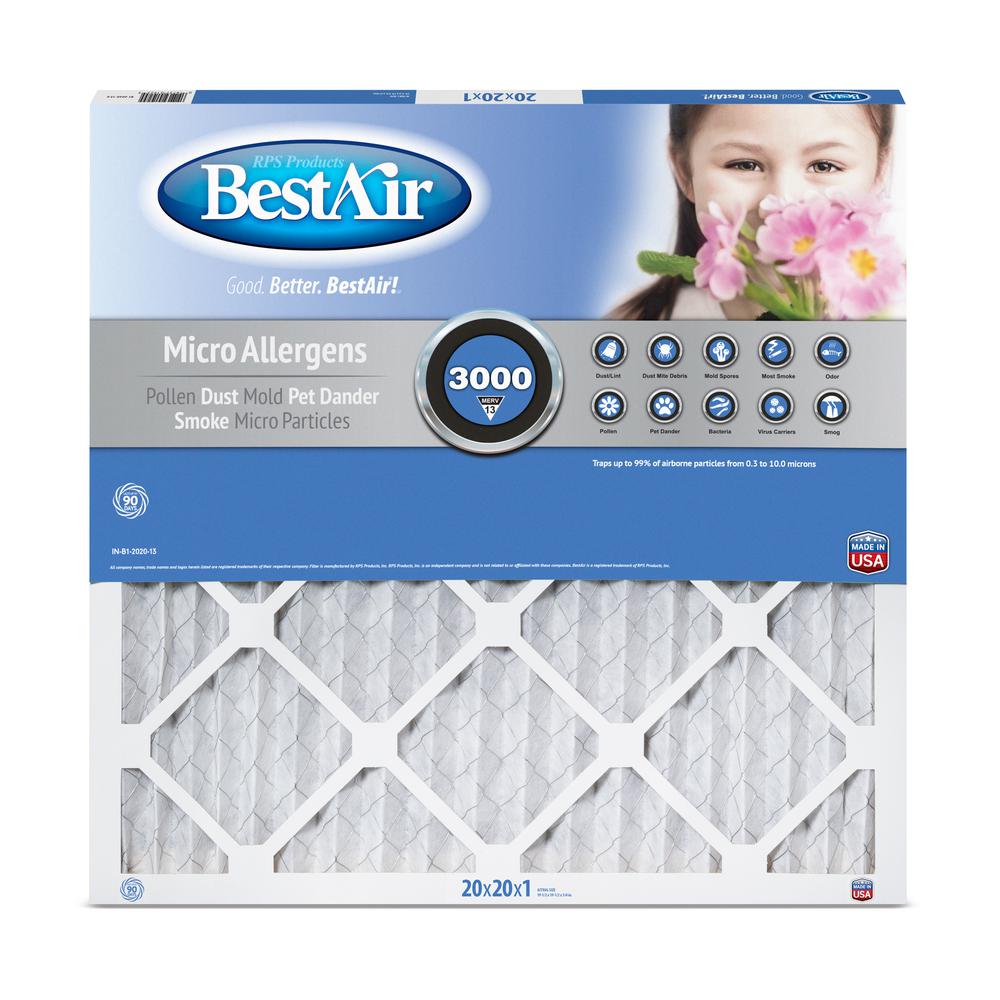 MERV 13 Air Filter
Copyright 2020, Creative Green Living
Did you make this project?
DIY air filter, DIY air purifier, box fan air filter, box fan air purifier, cheapest air purifier, air filter, air purifier, air cleaner, homemade air purifier, homemade air filter, smoke filter
About the Author:
Carissa is a lifelong crafter and mom of two creative boys.
Her goal is to empower families to make easy projects and healthier choices that are beautiful and
delicious!
The owner and lead writer at Creative Green Living, she is an award winning blogger and most recently won the ShiftCon Media "Best Green Lifestyle Blogger" award in 2019.
S
he is also the author of several books including
Beautiful Smoothie Bowls
(Skyhorse, 2017),
Proven Techniques for Keeping Healthy Chickens
(Skyhorse, 2018) and The Little Green Book of Mothers' Wisdom (Skyhorse, 2020).
Her projects have been featured in magazines like Kids Crafts 1-2-3, Capper's Farmer and Urban Farm Magazine.

Follow her on
Pinterest
,
Instagram
,
Twitter
or join the
Creative Green Living Tribe
.
Do you like this post? Subscribe to our weekly newsletter!
When you subscribe you can download our FREE Recycled Crafts E-book!